You are invited to join us on Tuesday June 20th to Career Expo, Atlanta's premier bilingual career fair.

You don't want to miss this event, where over 40 companies will be hiring.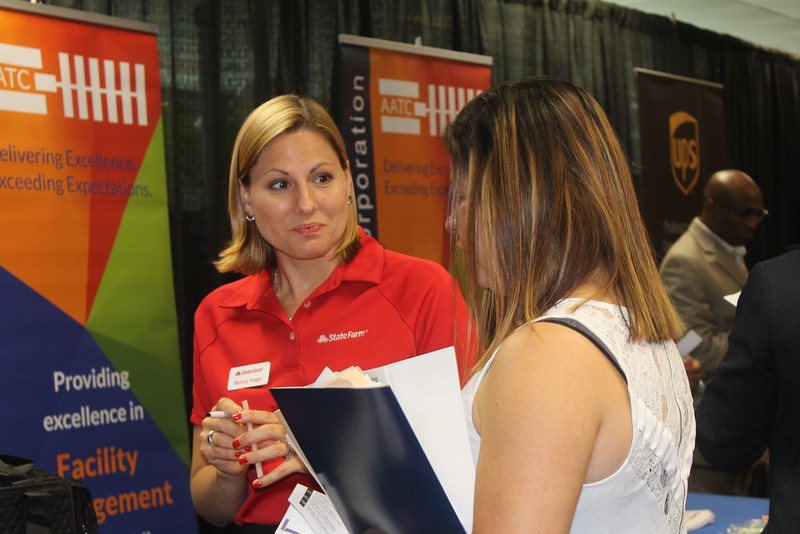 The annual Career Expo is Atlanta's Premier Job Fair for bilingual professionals and semi-professional job seekers. Career Expo provides employers seeking diversity in the workplace and bilingual talent the opportunity to connect with highly qualified bilingual talent. Employers include corporate, nonprofit and goverment organizations. Employers such as Wells Fargo, UPS, State Farm and many more will be there.

This event is open to the public and free of charge. Feel free to share with friends and family.

Candidates must:
Be bilingual
Have at least two years of work experience
Be elegible to work in the United States
We recommend that you :
Prepare your résumé and bring some copies
Research attending employers
Upload your résumé to LAA's Job Bank here to make yourself known to the employers
Practice your pitch about your experience and interests
Wear business professional attire
Need help with your resume?

Register
here
to attend Résumé Day at the Latin American Association on June 9, 2017 between 9am-2pm. Employees from Deloitte will be assisting job seekers with ther resume at no charge.
It is required to register in advance to secure a spot during this Résumé Day.
Disclaimer: The career event and job fair calendar on the website is a complimentary resource for employers and career event organizers. Job seekers are strongly encouraged to verify the dates and details of the career events and job fairs posted on our website prior to attending. The Local JobNetwork™ disclaims all liability with respect to actions taken or not taken based on any or all of the events posted on our website.